[español] The International Encyclopedia of Revolution and Protest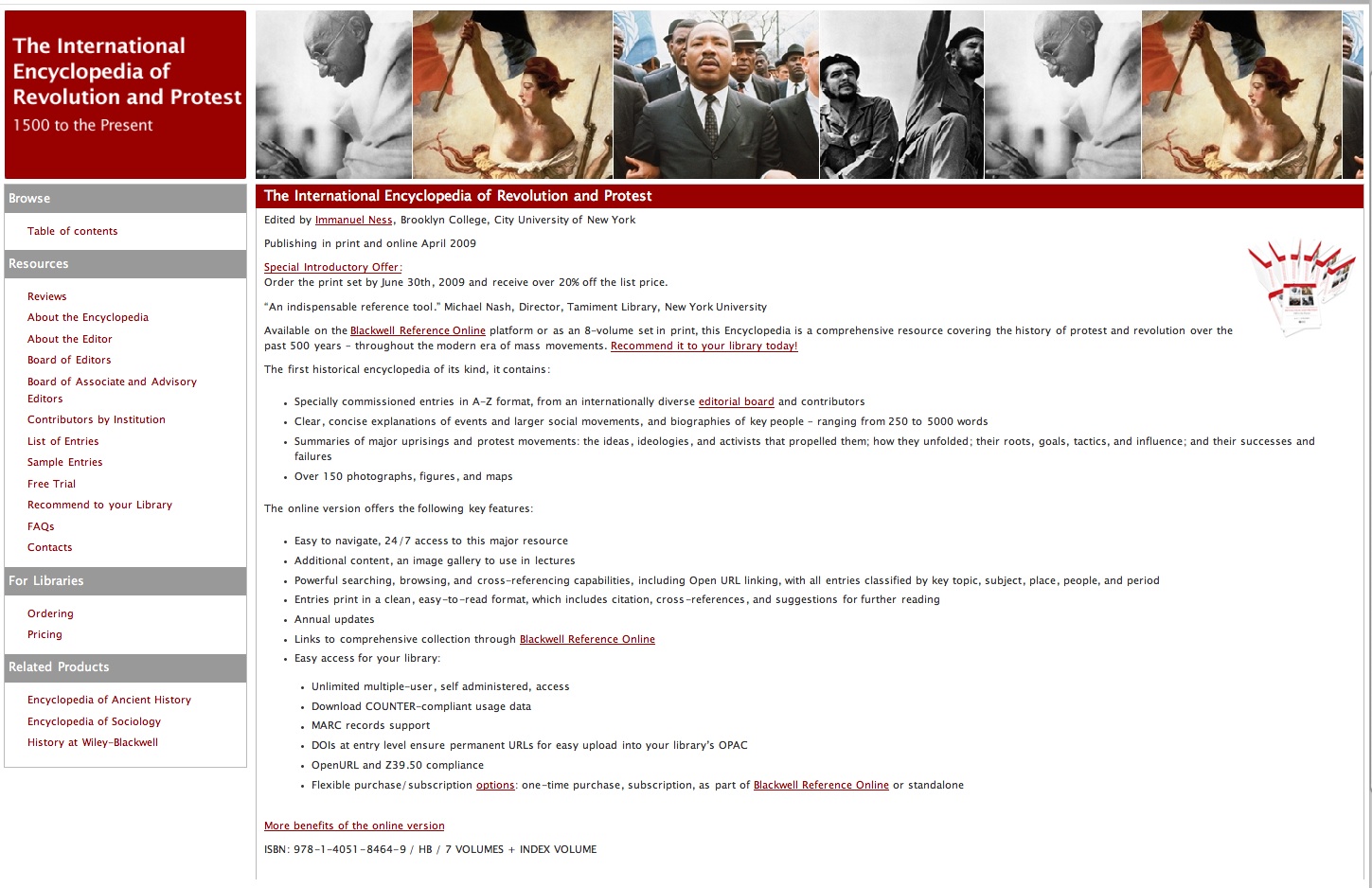 Los estudios sobre los movimientos radicales suelen ser muy detallados o muy generales. Usualmente, estamos obligados a elegir entre los árboles o el bosque.
Gracias a The International Encyclopedia of Revolution and Protest esto no volverá a suceder. Esta edición consta de 8 volúmenes que exploran la historia de los movimientos revolucionarios y de protesta durante los últimos 500 años. Aparte de la edición como libro, existe además una edición online de estos volúmenes. Te pedimos que consideres conseguir este libro para tu biblioteca local o universitaria, y por otro lado ver la opción de suscribirte a su edición online.
Además, estamos muy felices de anunciar que incluye una extensa cobertura al movimiento anarquista y sus pensadores, gracias al esfuerzo de Jesse Cohn. Entre los otros colaboradores, podemos encontrar a autores que han colaborado con AK PRESS de alguna manera. Entre estos autores tenemos a Chris Carlsson, Benjamin Franks, Chuck Morse, y Lucien van der Walt.
[Traducción: Bruno Battaglia]