The International Encyclopedia of Revolution and Protest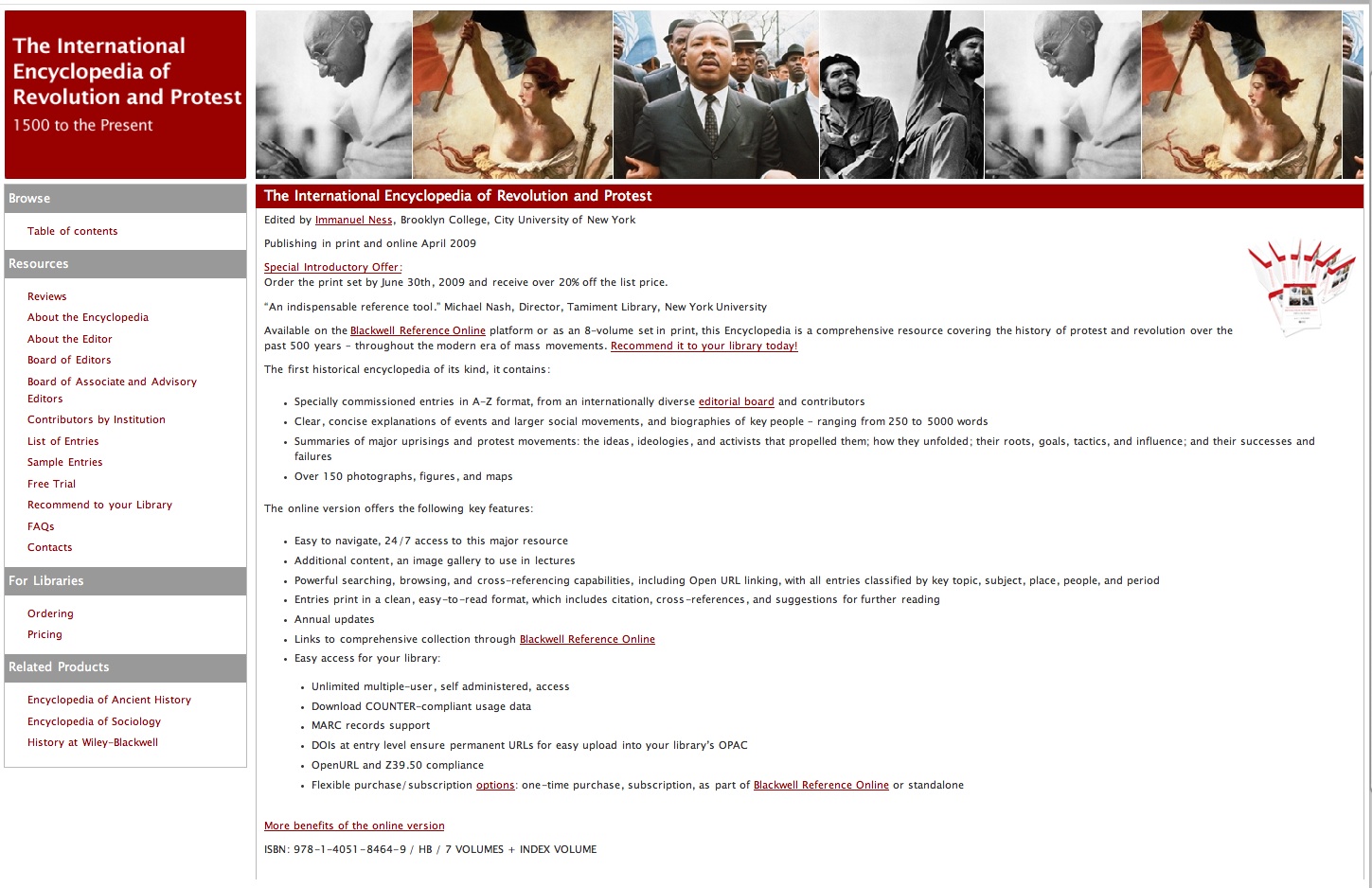 Histories of radical movements tend to be either way too detailed or way too general. Typically, we're forced to choose between the forest and trees.
That may no longer be the case thanks to the appearance of The International Encyclopedia of Revolution and Protest, a massive, eight-volume work that explores the history of protest and revolution over the past 500 years. In addition to the hard copy edition, there is also a searchable online edition here. Please consider getting your local public or university library to purchase the book and/or subscribe to the online database. It's very impressive.
We are also happy to report that it contains extensive coverage of anarchist movement and thinkers, due primarily to the efforts of Jesse Cohn. Among the contributors of entries on anarchism, you will find authors who have had been associated with AK Press in one way or another, including Chris Carlsson, Benjamin Franks, Chuck Morse, and Lucien van der Walt.