In Which AK Press Does Your Holiday Shopping For You…
Well, folks, we're finally recovered from our big sale (and there's another post on that forthcoming, I'm led to believe…) but the holiday season is just kicking into gear. It's been a busy week around the warehouse, but believe me, that's not a complaint—we sincerely wish things could be this hectic all the time.
So, Charles warned you that there'd likely be a few shameless holiday-related posts to remind you that if you are planning to buy any gifts this year, you might as well support AK at the same time! And here's my contribution to the madness. Instead of doing a "Top Ten New Distro Items" post this month, I'm going to give you the "Top Ten Giftable Items" (or more like genres of items, just cause I have to be difficult like that). If you happen to be a member of my family, some of these may look familiar from past holidays, but rest assured that I picked those gifts out just for you because you are special and now I am only sharing them with everyone else because you loved them so much!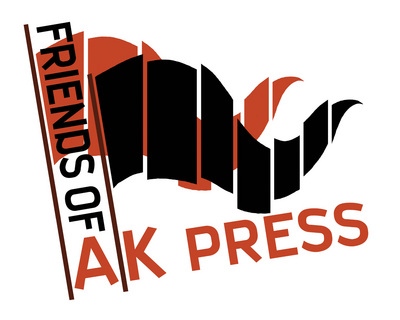 So, everyone, as you're mulling over these ideas and plotting your grand strategies, please take note of the holiday ordering guidelines that our mailorder superstar Victoria has graciously posted. And even though they're not on today's list (because they've recently had their own moments in the blog-spotlight), don't forget about Friends of AK Press, our new 2010 calendars, our kids' books, and our excellent selection of sale items.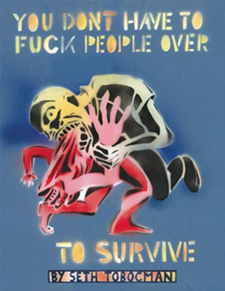 1. Nothing says "I care" like an AK Press Snack Pack! We're now offering complete (discounted) sets of our popular Nabat Books and Working Classics Series. And we're also putting together a new package deal every month—December's is the Seth Tobocman Snack Pack, in celebration of the long-awaited release of You Don't Have to Fuck People Over To Survive. And stay tuned after the holidays because we've been brainstorming a lot of pretty excellent (and hilarious) topics for future snack packs—as a matter of fact, this is quite often what happens in the warehouse when we reach the point in a long workday when our brains stop working.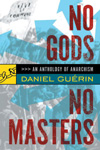 2. For the anarchists in your life, how about the single-volume No Gods No Masters? Or the first volumes of Makhno's memoirs (here and here)? Or perhaps the two-volume documentary history of Emma Goldman or her autobiography, Living My Life?

3. Personally, I like to use gift-giving holidays as an excuse to stock up on art books, and I assume this is at least somewhat of a universal impulse (am I wrong?). So if that's your thing, I can personally vouch for Realizing the Impossible and also Visions of Peace & Justice, which are two of my favorites that we carry. For you Banksy fanatics, check out Banksy's Bristol, which came out from Last Gasp just this year.

4. It's hard to go wrong with cookbooks. We, of course, specialize in the vegan variety—but the recipes are delicious enough that they'll appeal to omnivores too. Try Veganomicon, which is the all-purpose vegan reference cookbook by Isa Chandra Moskowitz and Terry Hope Romero, or else check out their brand new Vegan Cookies Invade Your Cookie Jar. And of course we have to plug our own recent release, Another Dinner Is Possible!

5. Maybe the handyperson in your life could use some help with their household projects? South End Press's Toolbox for Sustainable City Living was one of last year's holiday bestsellers, and along similar lines is Process Media's The Urban Homestead. Or get a head start planning your spring with Food Not Lawns.

6. Over the years AK Press has put out quite a few excellent audio and video releases, and for an especially great gift, look at our CD and DVD box sets! We've collected four Howard Zinn lectures into the six-disc People's History Project box set. The four-DVD set What We Want, What We Believe is an unmatched collection of video on the Black Panther Party. Or for the folk music fan, we have an excellent collection of (and tribute to) the work of Utah Phillips, Starlight on the Rails.

7. We're mostly known for nonfiction, sure, but we're working on expanding our literary offerings too! So how about a novel or a book of short stories? We just got in Sherman Alexie's new book, War Dances. Or perhaps Terry Bisson's Fire on the Mountain, which PM Press just rereleased to coincide with the 150th anniversary of John Brown's raid on Harper's Ferry. Fiction enthusiasts might also be interested in Mythmakers & Lawbreakers, our new book on anarchist fiction! And if fiction doesn't float your boat, we've even got some poetry…

8. If you just need some stocking stuffers, small tokens of appreciation, gifts for coworkers or mail delivery people or friends who will feel bad if you buy them big presents, we have plenty of little mini gifts too! Celebrate People's History Postcards (miniature reproductions of the popular posters) are always a hit. Stolen Sharpie Revolution is recently back in print in a new edition. Slingshot: 32 Postcards is a nice little collection of Eric Drooker's work. And if you really want to stir things up at that holiday party there's always The Coming Insurrection!

9. It's cold outside, even here in California. No better time for a new AK Press hoodie! Choose between the classic logo or the "pen and sword" design. We also have knit caps!
10. Stumped? We do offer AK Press gift certificates in any denomination. If the amount you want isn't listed on our website, just include it in the comments field when you place your order, or give us a call!