David Austin talks about CLR James (and more) on KPFA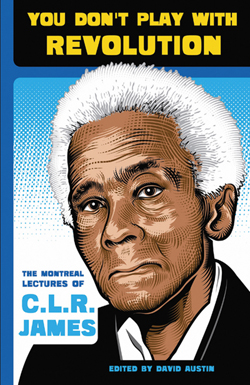 David Austin, author of You Don't Play with Revolution: The Montreal Lectures of CLR James, gave a really great, hour-long interview on KPFA's "Against the Grain" last week. I highly recommend listening to it. The show's host, Sasha Lilley, did a nice job of asking good questions and then letting David answer at length, with his usual measured eloquence. Folks into CLR James and/or the politics of the Caribbean and/or the revolutionary African diaspora—or simply the history of the twentieth-century Left—will learn a lot. Personally, I don't agree with CLR's interpretation of Lenin, but David does a nice job of explaining it, of laying out the logic behind it, and explaining why the questions Lenin raised (in this case, about trade unions in Russia) matter.
Anyway, click here to listen.