The California Prisoner Hunger Strike Starts Today!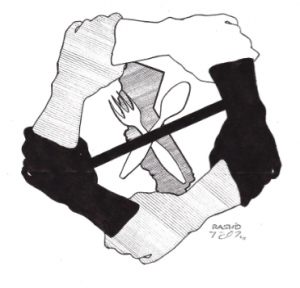 From our comrades at Critical Resistance:
On July 1st, prisoners in the Security Housing Unit (SHU) at Pelican Bay State Prison in Crescent City, California will begin an indefinite hunger strike to protest the tortuous, inhumane and cruel conditions of their imprisonment. The hunger strike is spreading, with prisoners in the SHU at Corcoran State Prison joining the strike in solidarity with those at Pelican Bay.
The hunger strikers need your support to make sure their voices are heard!
When Georgia prisoners in prisons across the state went on a work strike in December 2010, mainstream media barely covered it.
We need to make sure that as many people as possible know about the Pelican Bay hunger strike!
Click here to read their demands!
Please spread the word far and wide to your friends, families, and networks, all over the US and internationally. You can refer people to the Prisoner Hunger Strike Solidarity blog, a place for updates on organizing efforts inside and outside the prison; a location for research, history and analysis relevant to the strike; and a hub for ways people can be in solidarity.
How you can help now:
1. Pass the blog on to everyone you know!
2. Check out the facebook page and share with your friends!
3. Write letters to people you know in prison and their family members to make sure they know about the hunger strike!
4. Attend solidarity demonstrations, events, and actions! Solidarity actions and events  are happening throughout the US and Canada during the strike. Find out when and where they are taking place.
5. Organize a solidarity event, demonstration, or action! Don't see an action or event near you? Organize one! Go here for more info.