People's Pension has arrived in Baltimore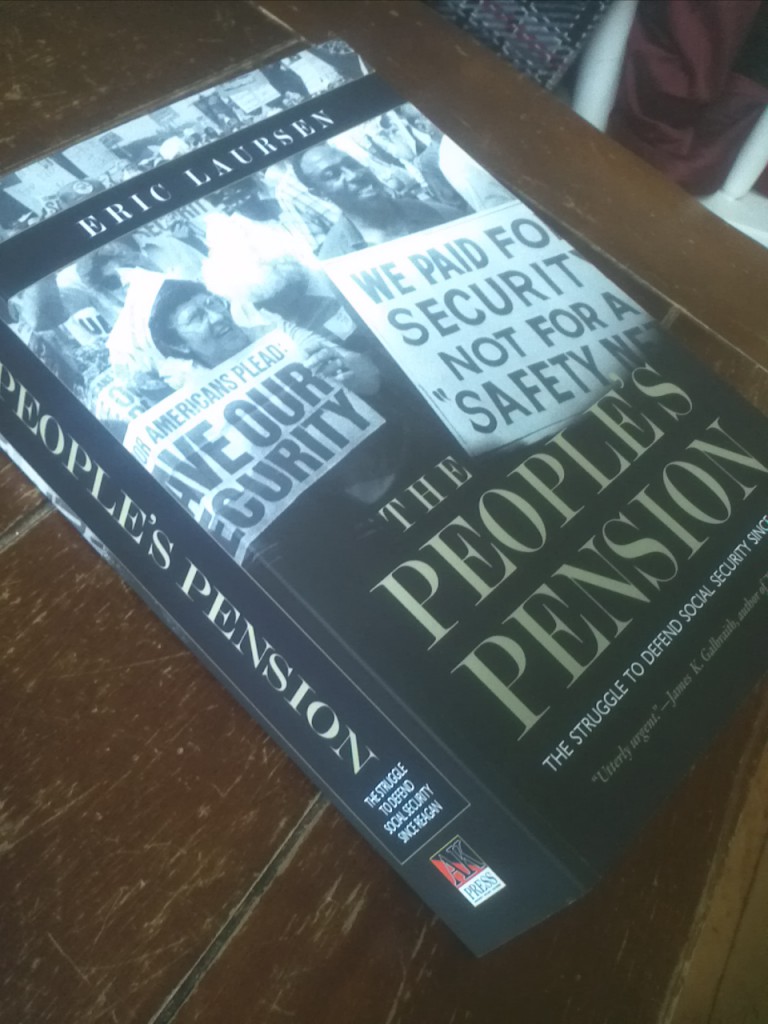 Whew! Good news folks! copies of Eric Laursen's People's Pension: The Struggle to Defend Social Security Since Reagan just arrived in the Baltimore office.
Be sure to pre-order and get 25% off
Advance Praise for People's Pension:
"Drawing on research and interviews with economists, politicians, and social scientists who shaped the early development of Social Security, Laursen analyzes how American economics and politics evolved to the point at which a program once considered nearly sacrosanct has come to be viewed as a government entitlement. He debunks that notion as well as the conservative conventional wisdom that in order to save Social Security for future generations, it is necessary to virtually destroy it by reducing benefits and raising the retirement age. Comprehensive and compelling reading on an important topic."
—Booklist
"This magnificent history documents the hydra-headed campaign to cut and kill Social Security, conducted over decades by rightwing bankers, foundations, economists, and politicians. [The People's Pension] is utterly urgent."
—James K. Galbraith, author of The Predator State
"This is a fascinating history that progressives must learn, not only to protect Social Security but also to understand the dynamics behind an effective long-term strategy. It is remarkable that such a popular and successful program could actually have its survival called into question."
—Dean Baker, author of Taking Economics Seriously
"[Laursen] has given us as thorough, illuminating—and disturbing—a look at the decades-long ideological attack on this all-important program as we are ever likely to get."
—Michael Hiltzik, author of The New Deal: A Modern History
Eric Laursen is an independent financial and political journalist, activist, and commentator. He is co-author of Understanding the Crash (2010). and his work has appeared in a wide variety of publications, including The Nation, The Village Voice, Z Magazine, The Indypendent, and the Huffington Post. He lives in Buckland, Massachusetts.