Half-Price AK Press Titles for October
With a new month comes new deals!
Each month we like to pick a few of our AK Press titles to feature, and when we do, we mark them down to half price all month! Of course we think they're all awesome books (that's why we published them to begin with). And they're even more awesome when you can get them for 50% off. Eh? Eh?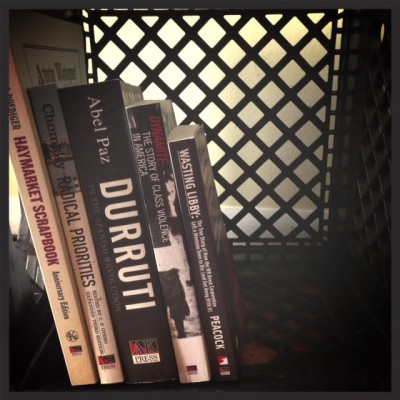 This month's featured titles are:
Haymarket Scrapbook: 25th Anniversary Edition
Edited by Franklin Rosemont & David Roediger
$23.00 On sale for $11.50!
Radical Priorities
Noam Chomsky
$18.95 On sale for $9.48!
Durruti in the Spanish Revolution
Abel Paz
$27.95 On sale for $13.98!
Dynamite: The Story of Class Violence in America
Louis Adamic
$19.95 On sale for $9.98!
Wasting Libby: The True Story of How the WR Grace Corporation Left a Montana Town to Die (and Got Away With It)
Andrea Peacock
$15.95 On sale for $7.98!